Yesterday morning was an awesome morning to be in the woods. At first light we had an 8 point and spike buck chase 2 does by us (seems kind of early for that) the buck stopped at 20 yards and Owen took a shot but I think buck fever got the best of him because the arrow hit In front of him.
About an hour latter we see 2 doe walking the field edge heading away from us. I told Owen that I'd be surprised if they came back and I suggested that we got down as we had to go meet family latter in the morning. He said with a stern voice that he wasn't getting down till 9:30.
To my surprise 30 minutes later they Come back. She walked into the shooting lane at 25 yards, as he drew his bow she turned a hard 1/4 away and before I could stop him he let the arrow fly. I couldn't see where the arrow went but Owen was sure he hit her.
After about 10 min I made the decision to get down and see if his arrow was laying there or if we had blood. I slowly tip toe over and found blood immediately at point of impact. I get back into the stand where we wait for another 45 minutes
When we get down we follow the blood trail for no more than 40 yards, I could not believe where his arrow was. I told him he couldn't be proud of the arrow placement but the outcome was good this time.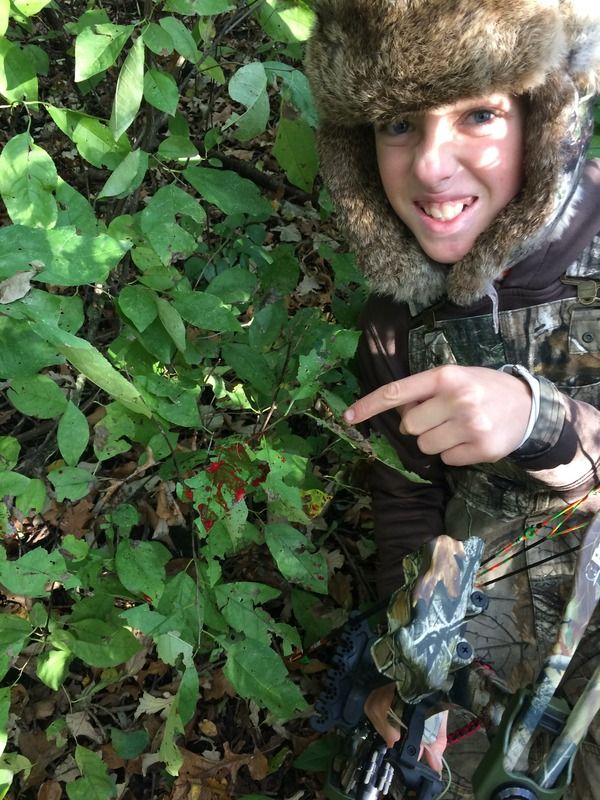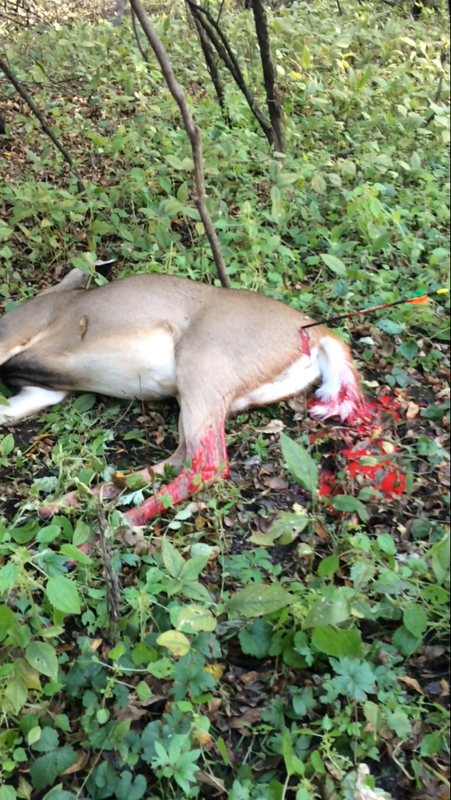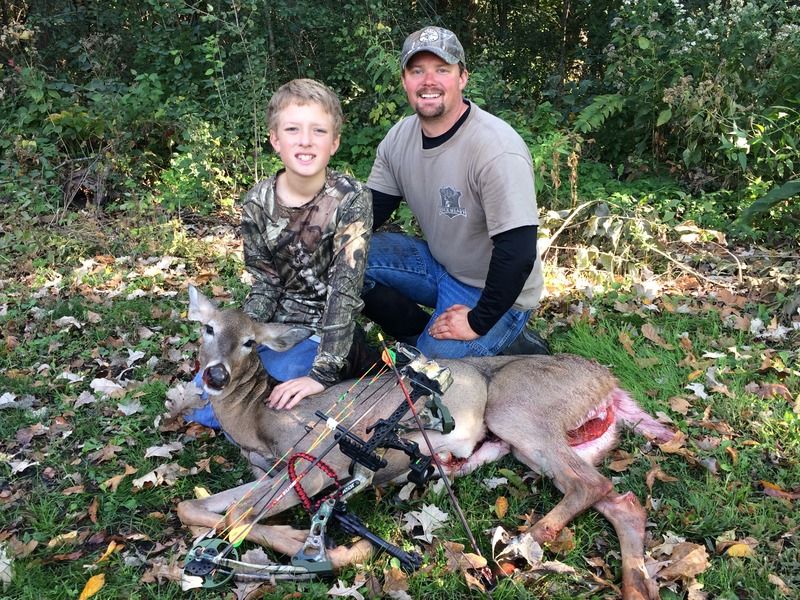 Last edited: