Administrator
Staff member
Usually special interests don't admit to "stepping stones" to get to their goals. Ravin crossbows wants to make a pile of $ off iowa hunters & their concern for any ramifications to the management is: zero. It's purely $. The people & hunters of iowa didn't propose or ask for this. The crossbow lobby did. They want it during archery season & like I said earlier- iowa as we know it will no longer be if that happens. We cannot allow it!!!!!!!! I've seen this before in 5-6 states that are a disaster!!!!
Read below & please click on link at bottom. The Crossbow stuff- this is HUUUUUGGEEEE!!!! This is a "hill to die on" with what they want & will get if hunters of iowa don't voice up & write in!!!! This one is CRITICAL!!!! PLEASE click on link below & please urgently write in and ask everyone u know to write in!!!!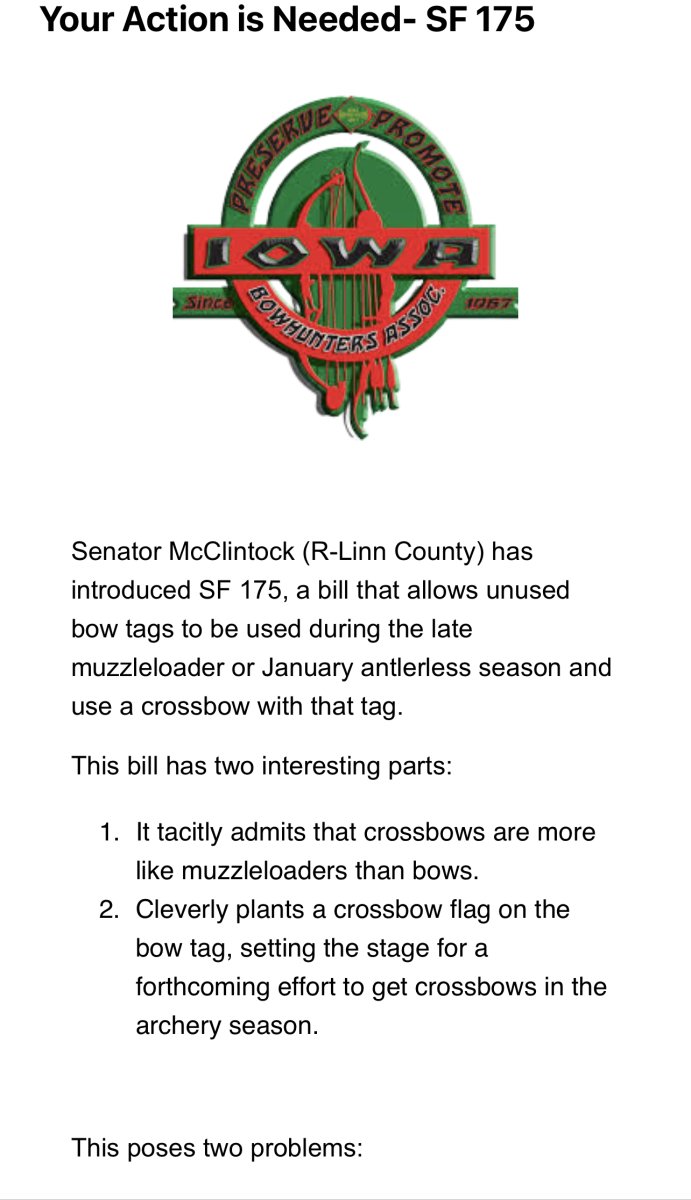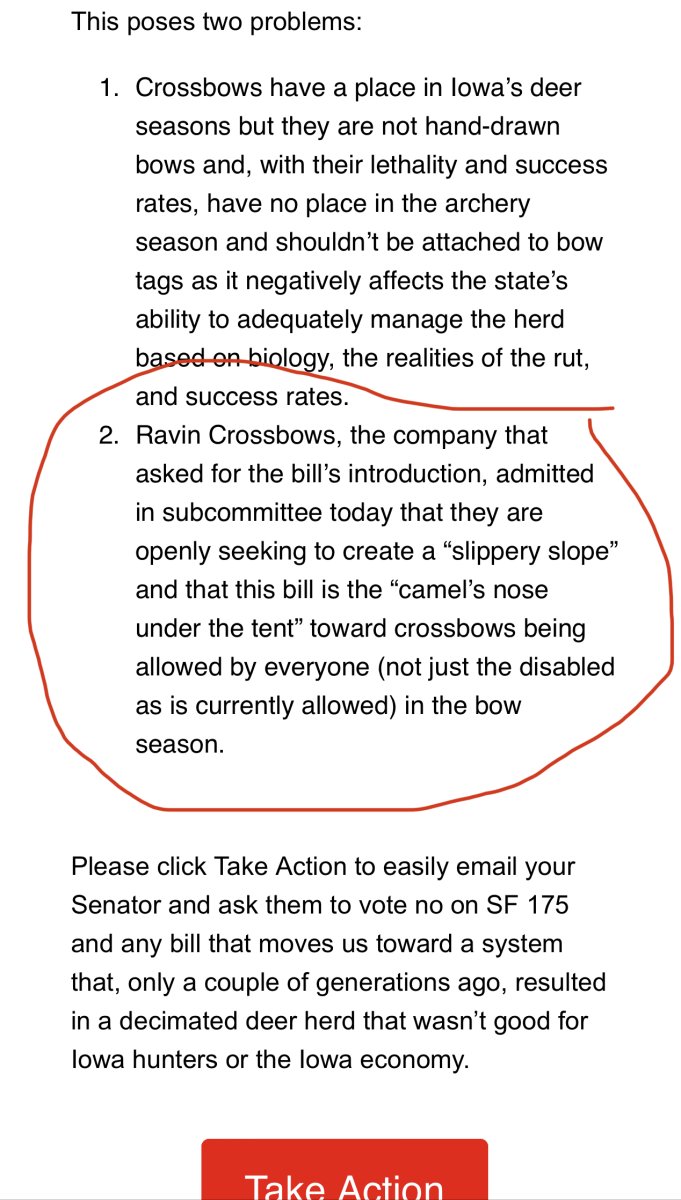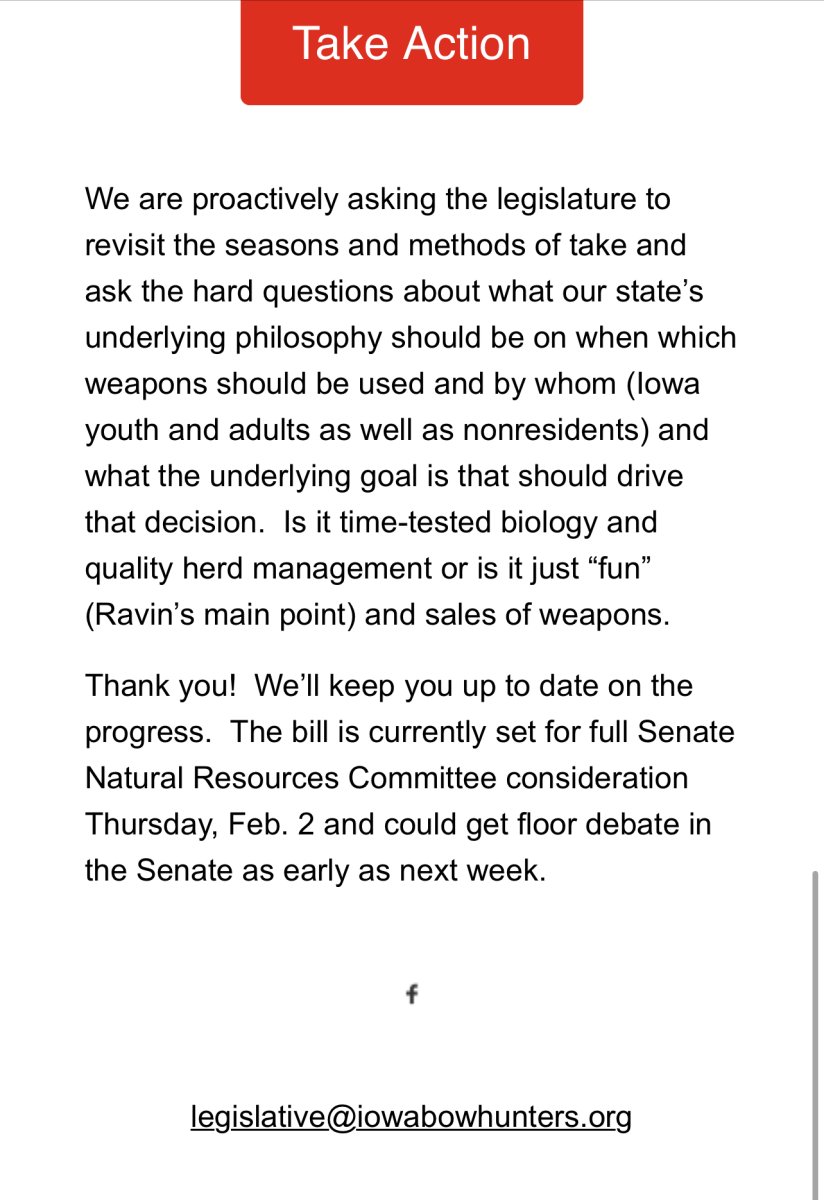 Senator McClintock (R-Linn County) has introduced SF 208, a bill that allows unused bow tags to be used during the late muzzleloader or January antlerless season and use a crossbow with that tag.This bill has two interesting parts:It tacitly admits...