Last fall we had a 25 acre part of our ground redone in wetlands. It is along a river bottom and is flooded at least once a year. It turned out great and the critters are loving it. Yesterday I ran across deer, turkey, geese and ducks. Just thought I would share some pics.
This is in the middle of the wetlands, I plan on putting a box blind and some sort of food plot in this area.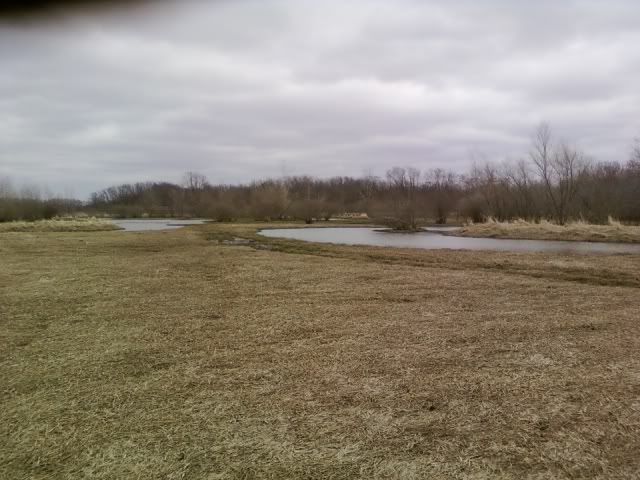 To the north of this pot hole is a really thick willow thicket with great bedding cover.
[/img]
Currenty making nesting boxes for the "domes" through out the pot holes.
[/img]
Went into some of the pockets of trees and hinge cut some junk trees to "mess" things up a bit.
[/img]
I'm actually not even a waterfowl hunter but turning ground like this into wetlands makes it a better place for all wildlife. Not to mention helps us with filtering some of the water runoff before it makes it to the river. /forum/images/%%GRAEMLIN_URL%%/cool.gif