After 31 years of doing animal science I've found many interesting things and today was another.
The hunter said from TC pics the buck lost his right eye last year.
I couldn't tell that a broken arrow was even there until I got to the eye and sew the shaft that was barely sticking out.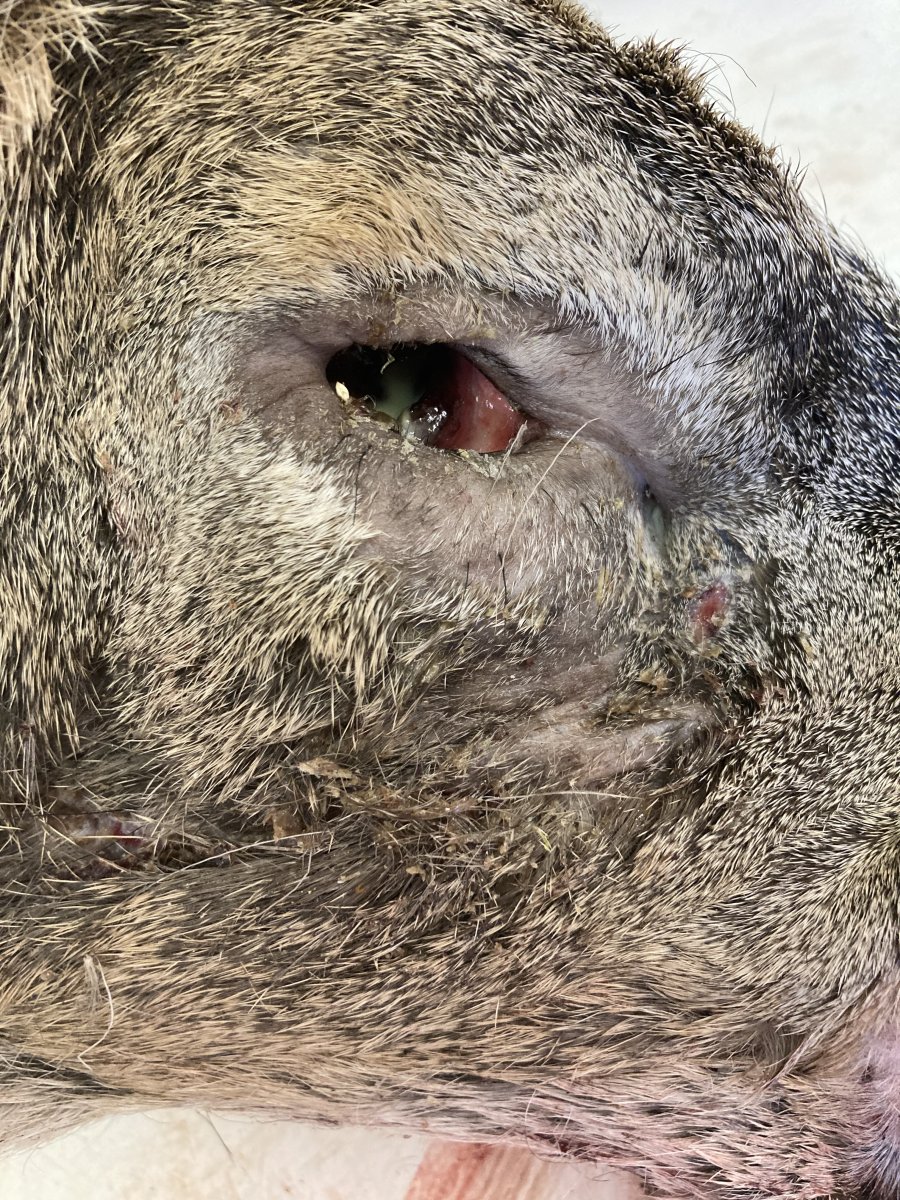 It took several cuts with the bone saw to get it out and not get my hand sliced open!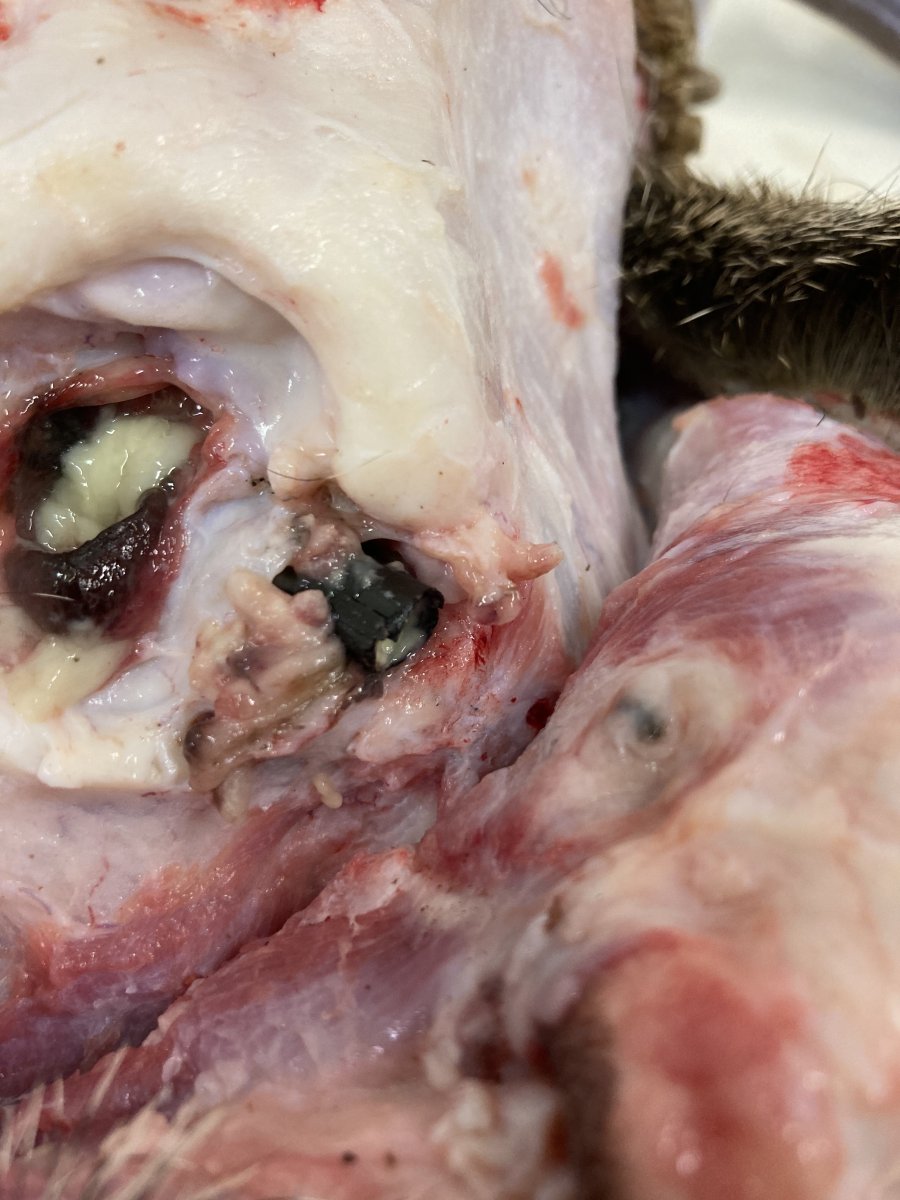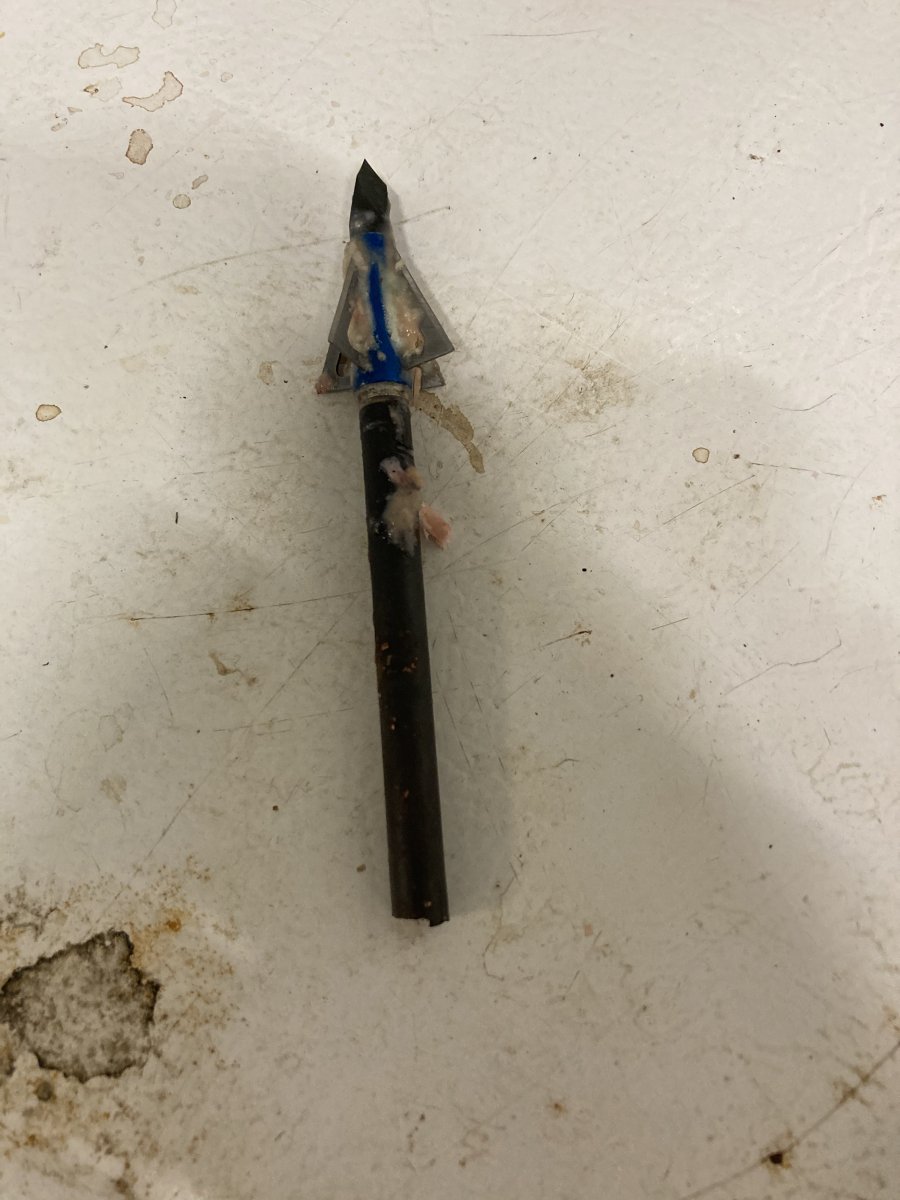 Last edited: