After hunting out of a bale blind for turkeys this spring out in KS I decided that these would be perfect for a few of my deer hunting spots, especially for late season hunts.
Cutting, shaping and assembly of the frame took us about 4hrs.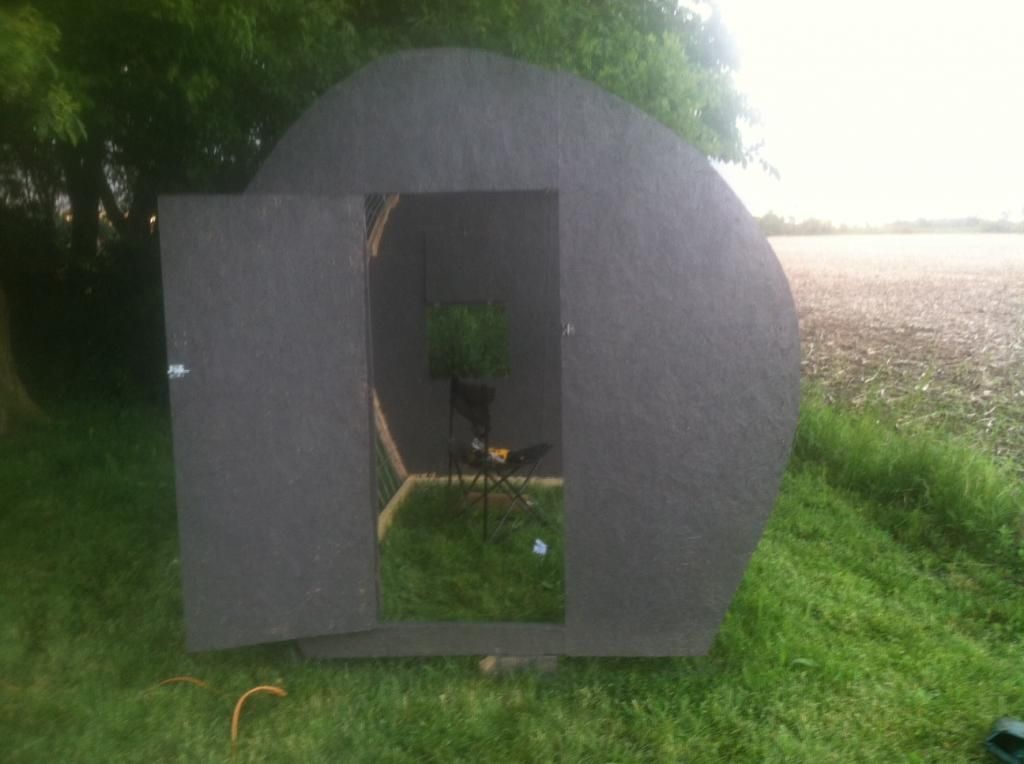 Once it was framed, cut the windows and door and installed all the latches then wrapped everything in a tarp to make sure that we could seal everything up water and light tight.
Finally, added the hay. Think it turned out pretty good for a first shot.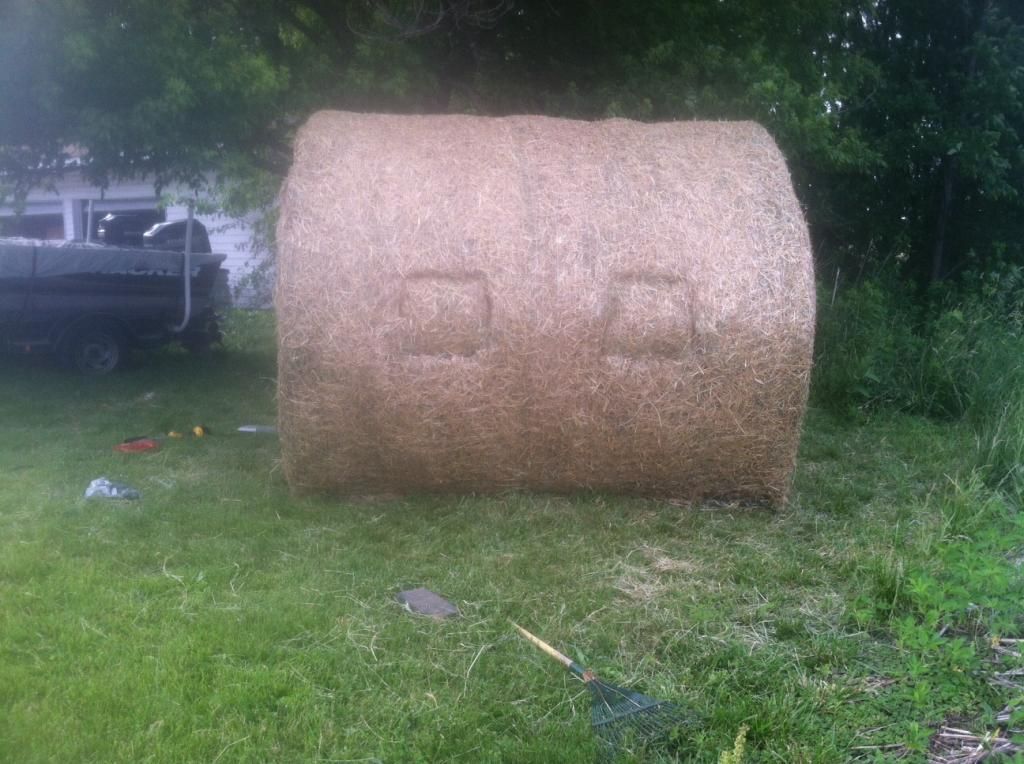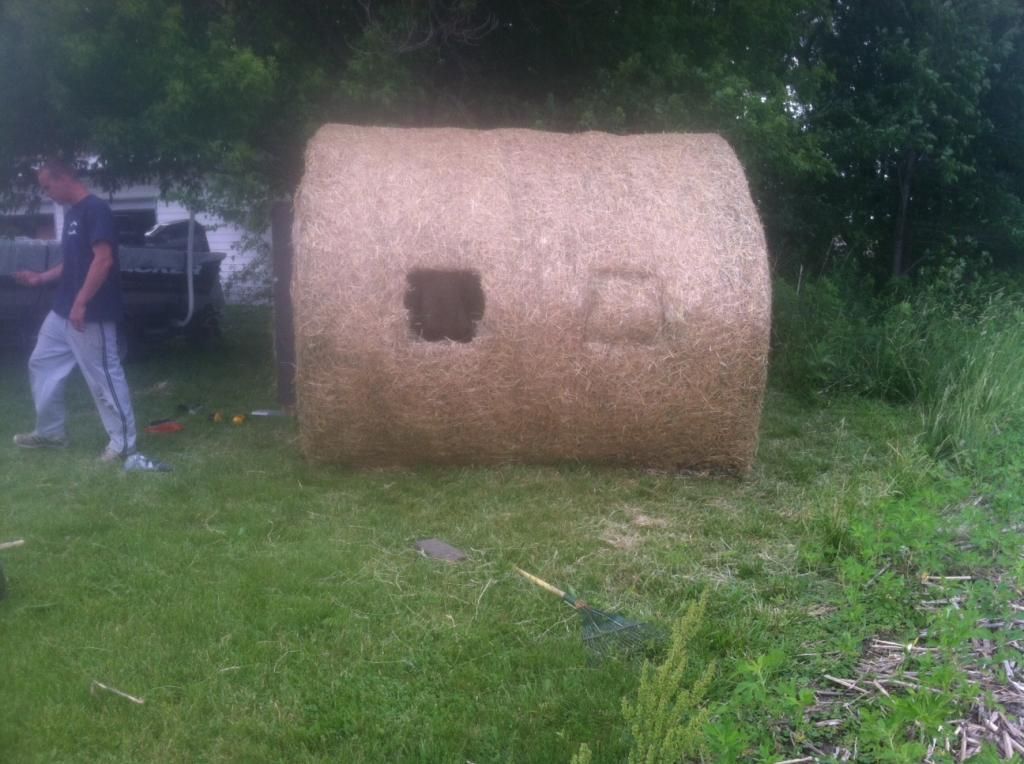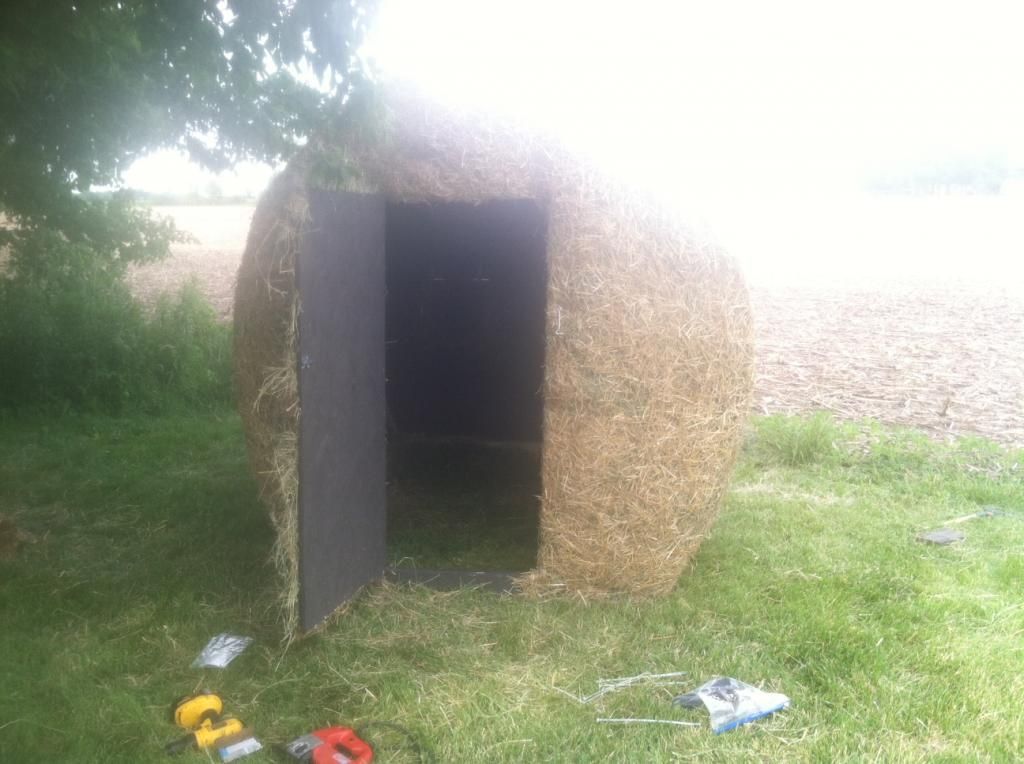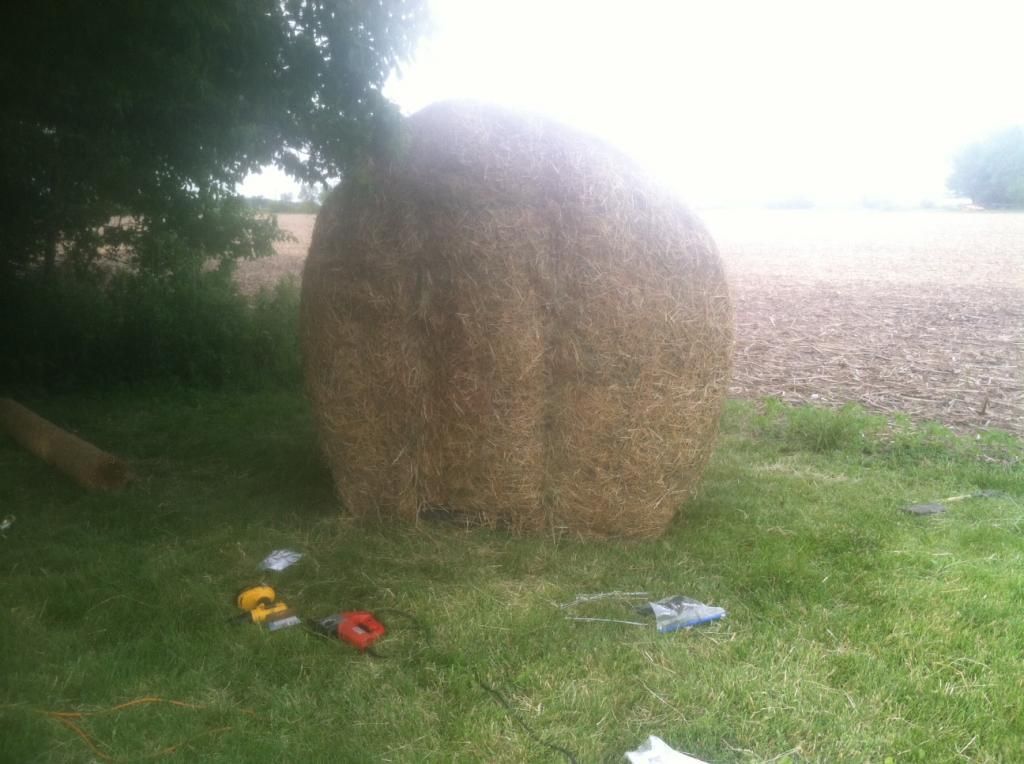 Can't wait to give it a shot and to take my little guy out in it this year.
Kratz